Academic Innovations is a member of the Publishers Marketing Association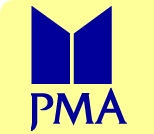 Price: $9.95

Career Choices Workbook and Portfolio

The Workbook and Portfolio provides a permanent record of each student's career and life planning goals. This low-cost, consumable workbook replicates each exercise in the Career Choices classroom text. With this portfolio, students gain focus, teachers acquire an assessment tool, and guidance counselors can work with a tangible student career plan.