Academic Innovations is a member of the Publishers Marketing Association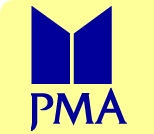 Nationally-acclaimed Textbooks

"Developed to be a nine-week, one semester or year-long course, Career Choices teaches self-awareness, decision-making skills, and career exploration."

"This consumable portfolio gives students a personal and permanent record of their career and life planning goals."

"Based on real life situations, Lifestyle Math is sure to make formerly confused or unenthused students stop scratching their heads and start using their minds."

"Possibilities is the language arts component in the Career Choices series, linking 50 selections of poetry, short stories and essays to specific lessons in Career Choices. "

"The Instructor's and Counselor's Guide provides instructors with clearly written learning objectives, lesson plans, motivational activities..."