Academic Innovations is a member of the Publishers Marketing Association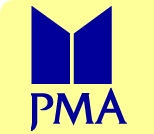 Q & A with Mindy
I have a question about:
Career Choices
Career Choices and Changes
Children's Books
---

What is the reading level of the texts?
Career Choices has be evaluated as a 9th grade reading level. Possibilities has pieces that are included in the English "canon" for middle school and high school.

How long does it take to complete the curriculum?
You can complete a comprehensive version of the curriculum in a 9-week course, if you are only using the career and life planning component of the main textbook. If you want to incorporate Possibilities into the same classroom you will want to allow for a semester. There are enough expansion ideas included in the Instructor's and Counselors guide and as follow-up and projects in Possibilities to make this a complete year long course.

What's the difference between Career Choices and Career Choices and Changes?

The texts are similar, except the stories and examples are more age appropriate. Career Choices and Changes also has a comprehensive section on dealing with change. We recommend Career Choices and Changes for college age and above, while Career Choices is best used by junior high and high school students.