Academic Innovations is a member of the Publishers Marketing Association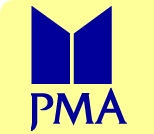 About the Illustrator
Itoko Maeno
Itoko Maeno is the illustrator of over 17 books. Her books include the best-seller Minou, award-winning Tonia the Tree, and My Way Sally, recipient of the Benjamin Franklin Award for the Best Picture Book of 1989. In 1993, she received a Certificate of Design Excellence from Print's Regional Design Annual for her book Papa Piccolo.
Her work has been shown at the French Embassy in Washington, DC and is exhibited nationwide.
Born in Tokyo, Japan, she received a B.A. in graphic design from Tama Art University. Since her arrival in the United States in 1982, Maeno has focused on watercolor illustration. In her books for children, she offers lovely visions of the English countryside, the streets of Paris, the treetops of Australia, the pastures of Wisconsin, the mysterious beauty of Venice and the list goes on.
Itoko travels internationally to study the architecture, color and style for each project. Her unique mixture of visual accuracy and personal creativity allows the imagination to take flight, enchanting readers of all ages.